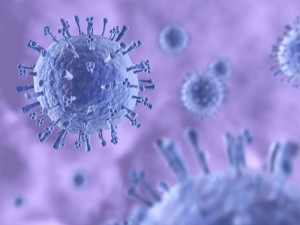 According to the World Health Organization, annual flu epidemics:
• Affect 5 to 15 percent of the global population
• Cause severe illness in 3-5 million people and 250,000-300,00 deaths
Every year in the United States, on average:
• 5 to 20 percent of the population get the seasonal flu
• Over 200,000 people are hospitalized from flu-related complications
• More than 34,000 people die from flu-related causes
Two classes of flu, seasonal flu and the pandemic H1N1 (or Swine) flu, are
circulating in the United States. A third, and highly lethal H5N1 (Bird) flu
has propagated through Asia, Africa, Europe and the Near East.
According to Center for Disease Control data, pandemic H1N1 appears to be the predominant strain of flu. Pandemic H1N1 remains can be treated via prescribed anti-viral medications.
Most persons infected with pandemic H1N1 fully recover in a week or so without medical intervention. However, experience has shown that pandemic H1N1 virus remains highly contagious and this carries some potential for a more dangerous flu season.
The situation calls for heightened awareness and caution.
Tagged: flu, h1n1, influenza, International News, swine flu, US News