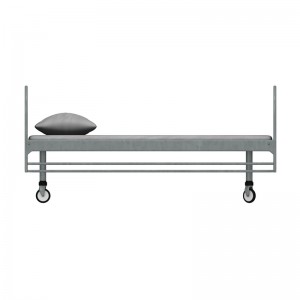 According to CDC statistics for the week ending October 10, forty-one states are now reporting widespread influenza activity, and influenza-related deaths are above epidemic thresholds. This raises the question. Is the U.S. public health infrastructure prepared for a surge of critically-ill H1N1 patients ? The answer depends on whom is asked.
A poll conducted by the American College of Emergency Physicians found that nearly 90 percent of more than 1,000 emergency physicians expressed concerns about their emergency department's ability to care for additional patients.
The non-profit, Trust for America's Health, in a report titled "H1N1 Challenges Ahead" estimated that 15 states could run out of hospital beds assuming that 35% of Americans are sick with H1N1. An additional 12 states would reach 75-99% of their hospital bed capacity. The study employed the CDC's FluSurge model based on the 1968 Hong Kong flu scenario, which is regarded as a mild outbreak.
The report cited that budget cuts and layoffs "are hampering preparedness efforts." "Local health departments eliminated 8,000 staff positions in the first half of 2009" on top 7,000 public health jobs lost in 2008. Other challenges arise from the fact that "47 million Americans are without health coverage" and that nearly half of private sector workers lack paid sick leave. The report recommended that vaccination campaigns prepare for a potential "third wave" of H1N1 outbreaks.
On the plus side, the report notes that Congress "appropriated $1.9 billion in emergency supplemental funding, and $5.8 billion in contingency funding" to shore up the nation's public health infrastructure. The Obama administration has drawn $1.4 billion in funds to assist states with H1N1 response and vaccination efforts.
MedPage: H1N1 Flu May Cause Hospital Bed Shortage
Reuters: H1N1 vaccinations pose U.S. public health challenge
Trust for America's Health, "H1N1 Challenges Ahead."
ACEP: H1N1 Cases On The Rise Nationwide – Emergency Physicians Advise Public When To Seek Emergency Care
Tagged: Care and Treatment, flu, h1n1, influenza, swine flu, US News, Vaccine Updates