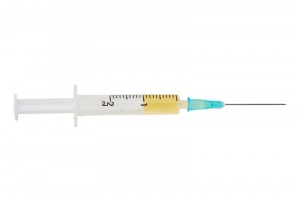 The Norwegian Institute of Public Health reported finding a mutated H1N1 virus in three patients, including the first two H1N1 fatalities in Norway. The H1N1 virus mutation does not appear to be circulating and may have spontaneously arisen in the three patients.
"The mutation, known as D222G (also as D225G), reportedly allows the virus to bind to receptors on cells lining the lungs." The same mutation has been found in Ukraine, which is experiencing an acute H1N1 outbreak and where significant "numbers of people have died with lung hemorrhages." Only three of Norway's 70 tested samples had the mutation.
World Health Organization (WHO) comment: "In addition to Norway, the mutation has been observed in Brazil, China, Japan, Mexico, Ukraine, and the US," with the earliest detection occurring in April. Viruses showing the same mutation have been detected in fatal as well as some mild cases. The mutation "remains sensitive to antiviral drugs, oseltamivir (Tamiflu) and zanamivir (Relenza)," and "studies show that currently available pandemic vaccines confer protection."
U.S. Center for Disease Control (CDC) comment: The mutation has been seen "sporadically" in the US, and had been associated with mild disease. The mutation carries no implications for treatment with vaccines or antivirals.
FHI: Mutation of pandemic influenza A(H1N1) in Norway
MedPage: CDC Watching H1N1 Mutation, but No Cause for Alarm
NY Times: Signs That Swine Flu Has Peaked
Recombinomics: WHO Confirms D225G in Lung Cases in Norway and Ukraine
WHO: Public health significance of virus mutation detected in Norway
Tagged: Care and Treatment, flu, h1n1, influenza, International News, swine flu