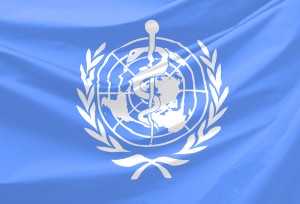 GENEVA. The World Health Organization's investigation in the Ukraine concluded that the severity of the swine flu outbreak in Ukraine was not (statistically) "excessive" in comparison to other countries. Preliminary genetic sequencing revealed no significant changes in the H1N1 virus; it should respond to vaccines.
LVIV. Initial findings, presented in a NY Times analysis, suggests the swine flu outbreak challenged Ukraine's fragile health care system; official and personal actions helped to deepen the crisis. "Serious cases mounted because the sick avoided hospitalization until their illness was dangerously advanced, stockpiles of Tamiflu were locked in centralized locations and the supply of ventilators fell short."
Editor's Note: Though not explictly stated, the NY Times report seems to suggest that Ukrainian public health officials were slow to realize that an H1N1 outbreak was emerging; this may hint at an underdeveloped virus surveillance network.
NY Times: Fragile Care Worsened Swine Flu in Ukraine
WHO: Pandemic (H1N1) 2009, Ukraine – update 2
WHO: Pandemic (H1N1) 2009 – update 74
Tagged: Care and Treatment, flu, h1n1, influenza, International News, swine flu