Ver 001. Dec 2009.  Compiled by the staff of influenzamonitor.com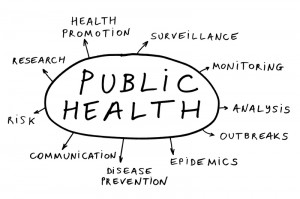 Editor's note: This list is intended to accommodate a wide variety of audiences and interests as concerns H1N1. Some Internet users are interested in the virology and science aspects of H1N1.  Others are interested in public health preparedness and response.  Many more need information to protect themselves and their families. While not comprehensive, this Top 10 list spans the diversity of Internet media.
Academic centers
1. Center for Infectious Disease research and Policy (CIDRAP)
World-class research, news synthesis on global challenges to public health
http://www.cidrap.umn.edu/cidrap/content/influenza/swineflu/index.html
Blogosphere
2. H5N1: News and Resources about Pandemic Influenza
Emeritus flu blog with extensive archives on influenza news developments
http://crofsblogs.typepad.com/h5n1/
Honorable mentions:  Avian Flu Diary; Superbug; Virology Blog; Effect Measure; Recombinomics
Government
3. Centers for Disease Control and Prevention: 2009 H1N1 Flu
Primary USG public health resource for H1N1 influenza surveillance
http://www.cdc.gov/H1N1FLU/
Honorable mentions: Flu.gov; National Institute for Allergies and Infectious Diseases 
International
4. World Health Organization: Pandemic (H1N1) 2009
Global health alerts, surveillance and response to the H1N1 pandemic
http://www.who.int/csr/disease/swineflu/en/
Honorable mention: ProMedMail: Program for Monitoring Emerging Diseases
Medical Guides
5. WebMd: H1N1 Swine Flu Guide
Most visited site on the web for health information and medical references
http://www.webmd.com/cold-and-flu/swine-flu/
Honorable mention: Mayo Clinic Health Information: H1N1 flu (swine flu)
News
6. Medpagetoday.com: Swine Flu
Provides a "clinical perspective on breaking medical news" on H1N1 influenza
http://www.medpagetoday.com/InfectiousDisease/SwineFlu/
Honorable mentions: NYTimes,  Reuters and  NPR are all providing excellent H1N1 news coverage 
Public Interest
7. Google.com: Flu Clinic Locator
Find a clinic for H1N1 swine flu vaccine and/or a seasonal flu shot in your area
http://www.google.com/flushot
Honorable mention: Faces of Influenza
Reference
8. Answers.com: Influenza
Comprehensive and very readable encyclopedic account on influenza
http://www.answers.com/topic/influenza
Honorable mentions: Wikipedia: 2009 flu pandemic; Medpedia Influenza A H1N1
Research
9. New England Journal of Medicine: H1N1 Influenza Center
Leading research portal on H1N1 Influenza from world-renowned sources
http://h1n1.nejm.org/
Honorable mention: Journal of the American Medical Association: H1N1 Influenza page
Social Networks & Forums
10.  Linked In: H1N1 Alliance
Insightful discussions; members share professional interests in the H1N1
http://www.linkedin.com/groups?home=&gid=1924111
Honorable mentions: Swineflu.org;  Flutrackers.com.  CDC and WHO are on Twitter
This list was prepared by the staff of Influenza Monitor.
Contact us at staff@influenzamonitor.com
For information on colds and flu products, please
visit Market@Flu-Monitor.